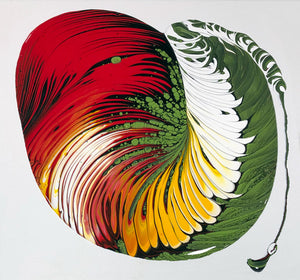 Painting Class 3.28.19
Regular price $50.00 Sale
SAT 

March 28, 2019


7:00pm


+ 6 students per class
+ 2-hour session

During your class, I will show you different styles/techniques of completed works, and allow you to choose which technique you would like to experiment with to create your own painting.

You will not be able to leave class directly with your painting because it will need time to dry, which can take approximately 7-10 days. Once your painting is dry, I will varnish your completed work, giving it protection from potential UV damage, fading or discoloration. Varnishing takes another few days to dry.

While I don't recommend you leave class with your painting, you do still have that option. If you choose to do this, please bring a small box to set your painting in as it will be very wet when you leave.

You may pick up your completed works two weeks after your class (sometimes sooner). At that time, I can assist you with installing any hardware, this is optional. In some cases, I may be able to meet you at a convenient location to deliver your work.

As a bonus—I will show you how you can make Acrylic Skin Jewelry at home with your leftover spilled paint!